As Theale Fisheries' day ticket water, the intimate Island Lake extends to approximately 2.8 acres and has one large island. The number of swims has now been reduced to fifteen, low level, purpose built swim fronts and we still restrict the number of anglers to a maximum of eight at any time. This supports our desire to maintain a healthy stock of fish and make fishing here a more pleasurable experience.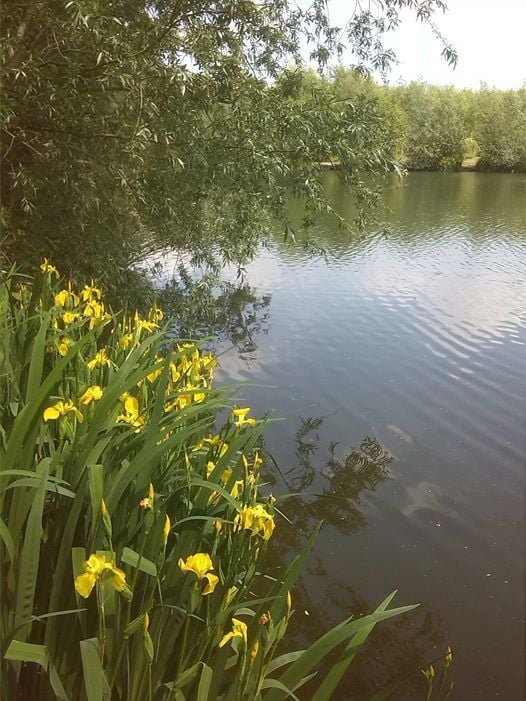 With its reed-fringed margins and overhanging bushes it provides exciting margin fishing for those anglers prepared to sit back quietly. Alternatively fishing for the prolific 'bubblers' near the weed beds or to the island margins for patroling fish can provide excellent results.
Day tickets and night tickets are available through this website but must always be purchased in advance. No tickets are sold on the bank and no one is allowed to fish without a ticket.
Please ensure that you are familiar with all our rules and codes of conduct and we remind you that a maximum of two rods per angler is allowed on Island Lake. Junior anglers, under 16, must be accompanied by an adult at all times while those aged 16 to 18 can fish unsupervised providing a parental consent form is completed in advance.
Island Lake is securely 'otter fenced' to protect the fish however the biggest risk to the 'Fishery' is that of disease introduction through contaminated equipment.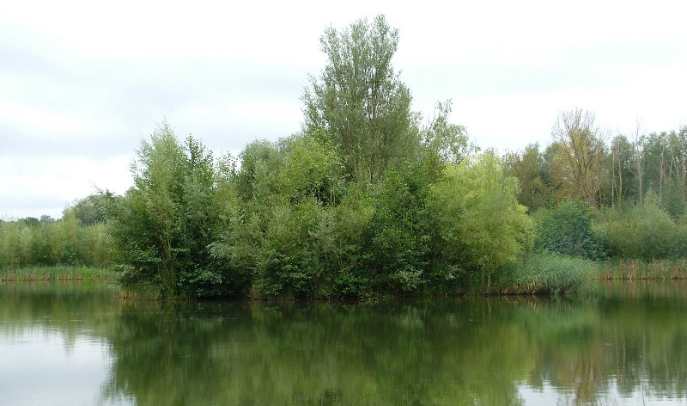 The continuing spread of diseases such as Koi Herpes Virus (KHV), Carp Edema Virus (CEV) and Spring Viraemia of Carp (SVC) means 'biosecurity' is of paramount importance. The "Check, Clean, Dry" regieme not only protects against viral disease but will also prevent the spread of other fish parasites and 'non-native' aquatic plant and animal species.
Any damp or wet fishing tackle or gear is a huge risk (not just landing nets) so make sure all your gear is clean and completely, thoroughly dry before entering onto the fishery. Thorough drying, ideally in sunlight, is the best form of disinfection. Net dips cannot be relied upon due to contamination, dilution, exposure time and the fact that many items are never dipped; it is not just about nets but also slings, mats, stink bags and even potentially moisture in tubing or in braid !. Anything, infact, that has been in contact with fish or the water.
The current carp stock is estimated to be around 200 fish with two different fish having now been caught at 30lb+ and over 25 different 'twenties' reported. Most of the others are 'doubles' with a few older 'singles' remaining from the 'Cemex' days. In addition to the originals we stocked sixty of our own 5 -8lb stockies in January 2013, some of which are now 20lb+, a further fifty of our 'doubles' were introduced in November 2018. Some of the twenties are featured and to see more Island Lake fish click HERE.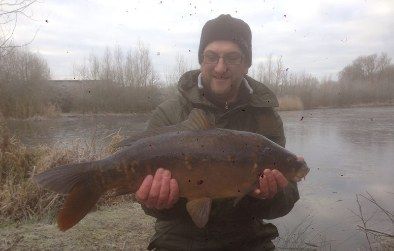 With the right approach this is a year round venue with fish caught every month of the year; even when its frozen!
To check day & night ticket prices and availability or to book tickets you can visit the shop HERE.
Island Lake is also available to book on an 'exclusive' basis; for more information and prices please contact us by email or phone 07796987892.